Insurance & Payment Options
CareCredit
We are pleased to offer our clients the CareCredit card, the leading patient payment plan in North America. The CareCredit card is just as easy to use as a regular credit card except that it is designed for health and beauty needs. Best of all, CareCredit offers convenient payment plans with no hidden costs.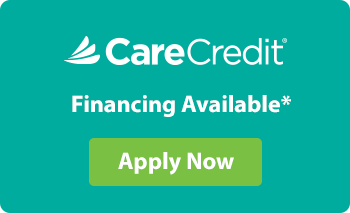 Our office can assist you in applying for this option at your visit, or you can pre-apply now in the convenience of your home. We offer both a convenient 6 and 12 month interest-free plan. You can even use your card over and over again for follow up appointments or additional treatments.
To learn more, visit CareCredit or contact Shirley in our billing office at 573-761-5277.